Now Including 2019 CMS Data
Posted By:
Jeff Schoenborn
On :
October 23 2018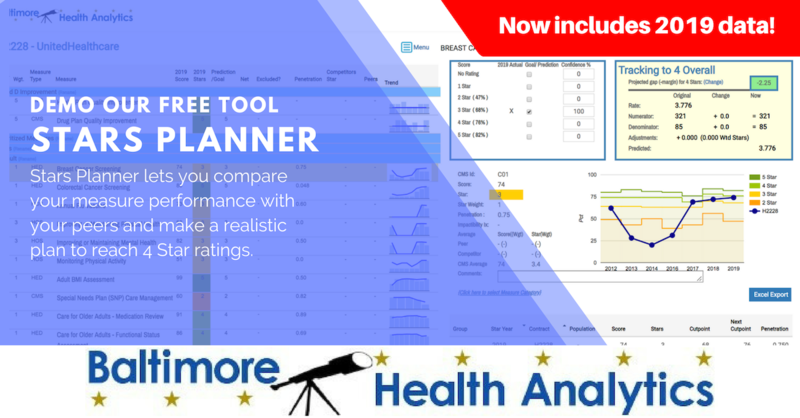 The BHA Stars Planner is updated with 2019 Medicare Star Ratings results and new measures! The tool is still completely free. Test scenarios for getting your h-contract to 4 Stars using peer contracts for comparison.
BHA is pleased to announce that we've incorporated the newly released 2019 CMS Stars ratings data into our tool set. Who are the top performers? Who improved and declined? You can see all the details from UHG, Humana, Aetna, Cigna, Kaiser, Blue Cross, etc -- Star ratings for every measure in an interactive and easy use dashboard.